Miso Coconut Ramen Express
May 18, 2017
Ever since I came back from Japan I've been craving Ramen soup.
In Tokyo you can buy ramen in almost every corner but unortunelty 99% of the places uses pork stock to cook the so wonderful dish, and even if it grabs me by the nose I can't have any (I don't eat meat)!
I've been following and reading some "Asian food" related blogs and I have managed to combine few recipes, complete ingredients list, and create amazing vegetarian and vegan ramen soup in my home kitchen.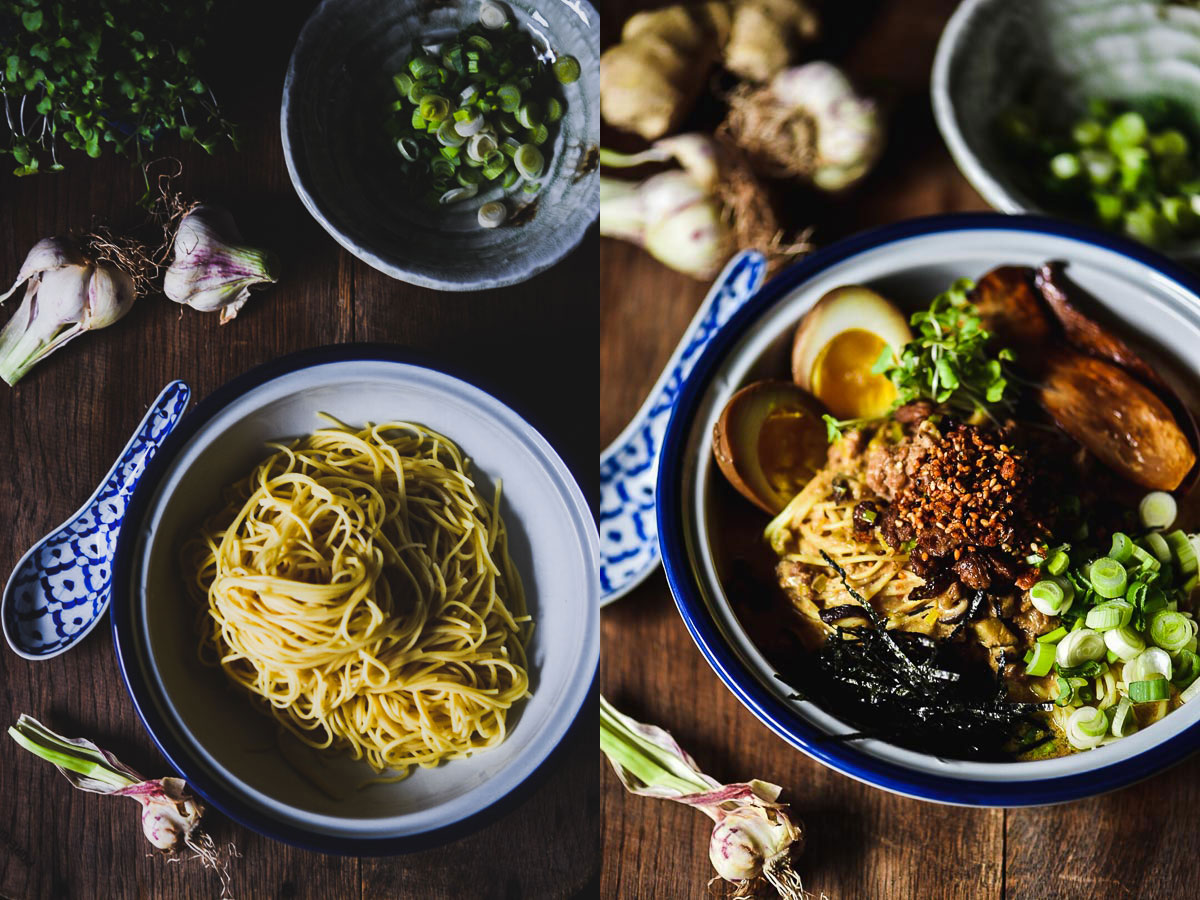 You may want to plan ahead, as not every ingredient can be easily found on the spot, in the grocery store. Well… at least not in Athens, where I live. But I can't complain! Greece loves Asian fusion food so shopping has become little bit easier. I have mention HERE where I recently shop.
This recipe is my favorite shortcut recipe to a "proper" Ramen. You don't need to spend 24hrs to cook your stock! You need no more than 30 min from the start to finish point! The recipe is based on the spicy miso paste mix with an addition of coconut milk (you could use soy milk but I like the slightly coconutty flavor). The soup has wonderful color, it' rich and deep in flavor. It has the right amount of umami to fully satisfy your taste buds.
It is absolutely fabulous! I promise!