Miso Ramen Express II
October 01, 2017
It's been a while since I had ramen soup at home, or anywhere actually... Most of the restaurants serving ramen don't offer vegetarian or vegan options (yet).
But I must say that I have found quite a few places around the world (even in Japan) that, among their beef broths, offer vegetarian and vegan options too! Some places have even created a vegan soft boiled egg! Wow, IMAGINE THAT!
I want to know the secret to making that magic egg..!
Meanwhile in my kitchen... I just got back from LA, so the fridge was pretty much empty. Ok, you can always find jars filled with pickles, sour kraut and kimchi. I try to use up all the fresh ingredients before every trip I take, I don't like wasting food.
So what do you eat when there is nothing to eat?? (No, you don't order delivery food

)
Magically, there are always noodles in my pantry, and all the ingredient to make my fav spicy miso paste.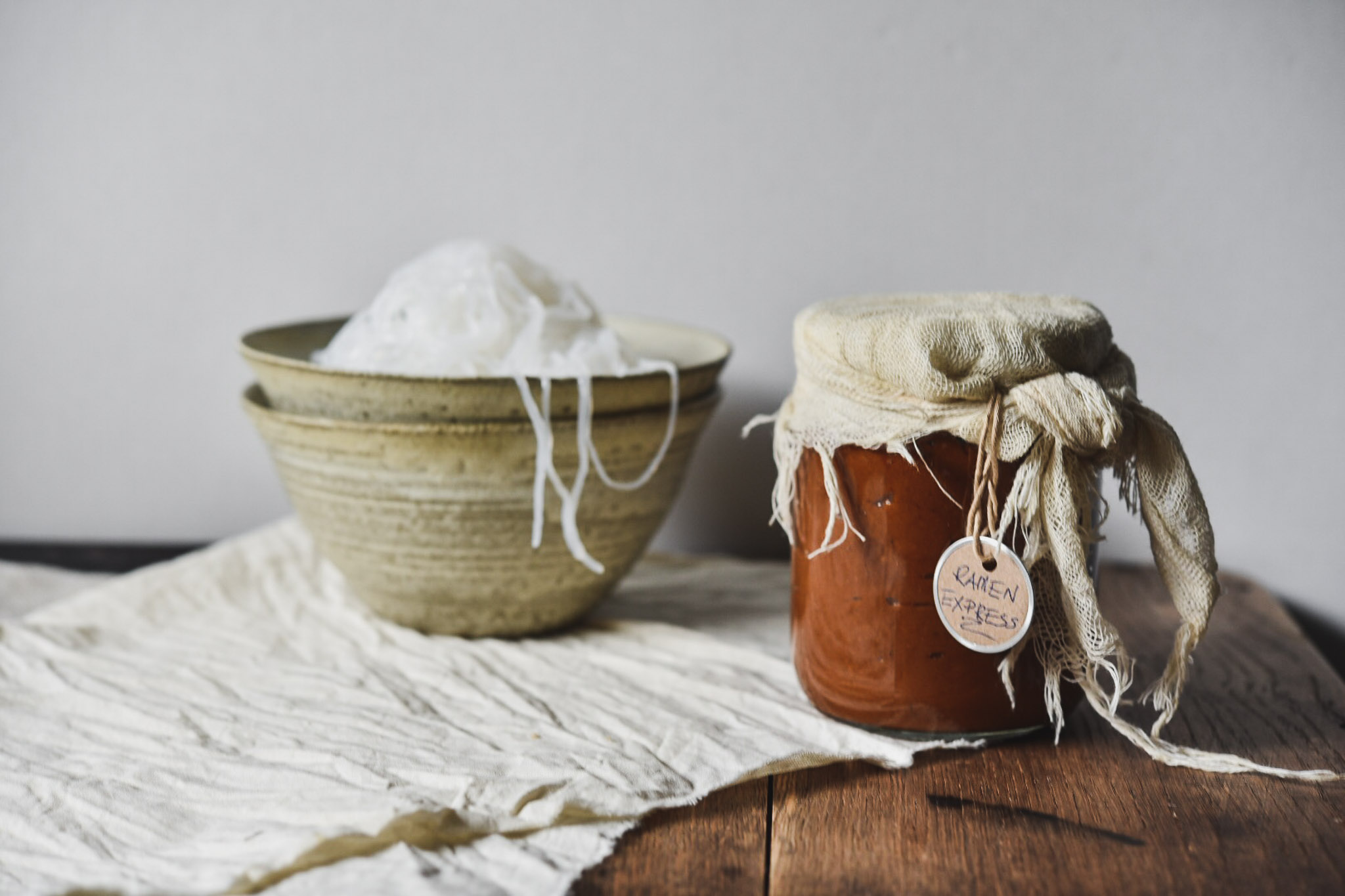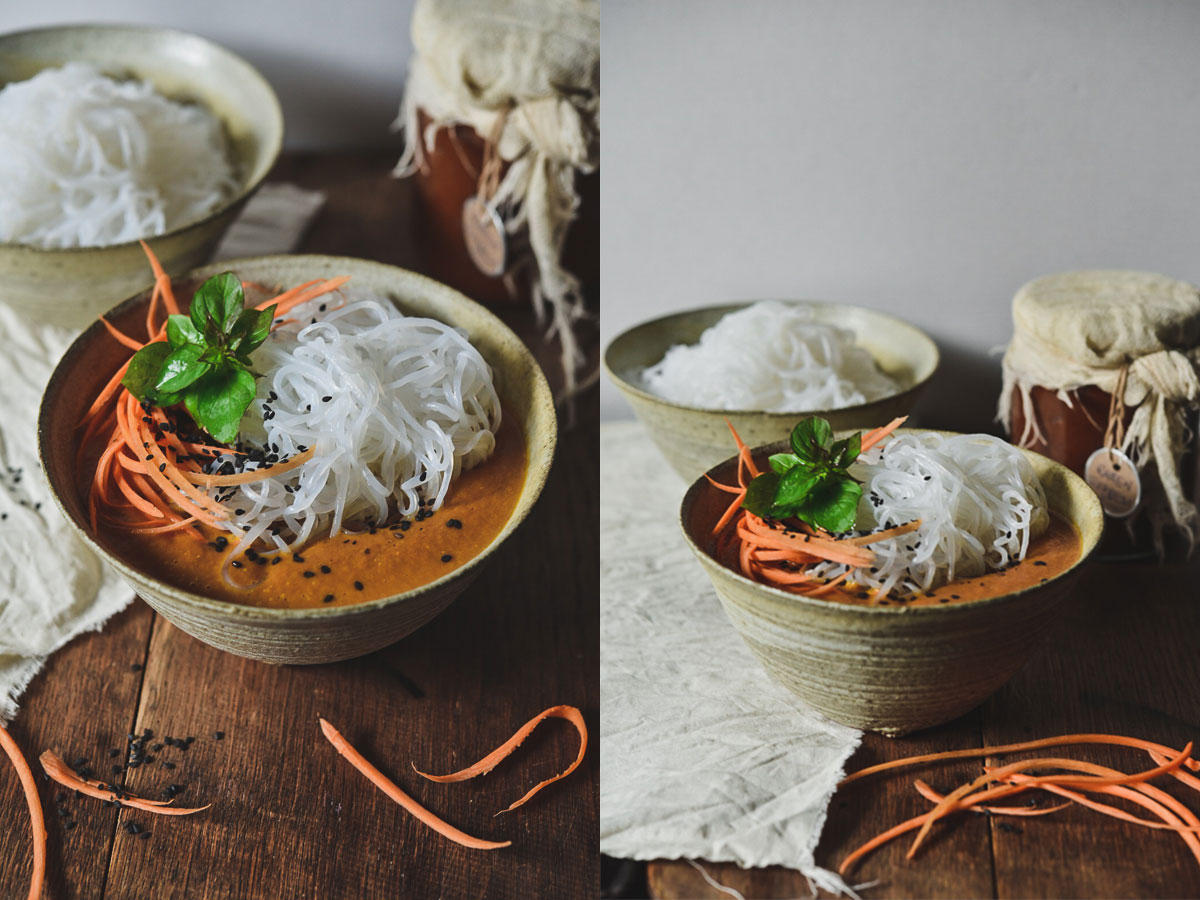 My soup may look very "poor" to the eye but I promise you it's packed with flavors.
You can add any other toppings you like, such as shiitake mushrooms, tofu, egg, bok choy, scallions etc. My fridge was quite empty

I was happy I found some carrots. Yeeee..!
By the way, aren't these bowls gorgeous? They look like they were made by a Japanese master craftman, but they are actually made by Maria Vasiliou in Athens, Greece! You can see more of her work on her Instagram page.