Roasted Eggplant with Sticky Glaze
April 04, 2016
Couple of days ago I made this delicious roasted eggplant dish. I was planning to make something totally different, the Greek style eggplant salad, but while roasting the veggies I remember I have left over of sweet and sour sticky glaze and why not to use it on eggplants.
I glazed the eggplant half way through the roasting time. They came out absolutely divine! Little bit spicy, sweet and nicely sticky.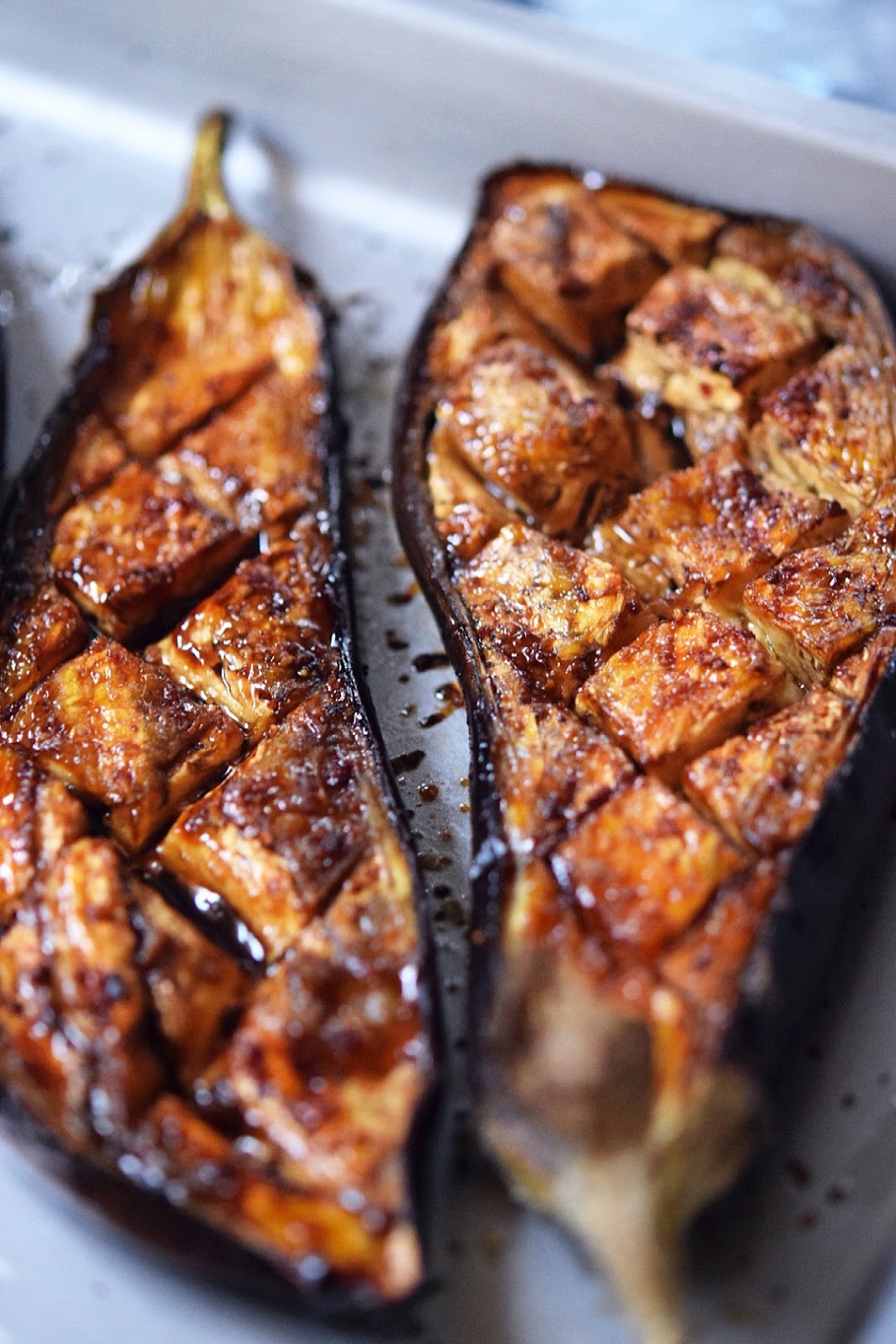 You can eat the eggplants straight from the tray if you like (mind your tongue!), or smeared on a rye bread toast, topped with some semi dried tomatoes. I had them with toasted sesame seeds and a handful of cilantro leaves.