Swirl Bread with Basil Pesto and Sweet Corn
August 27, 2017
Springy and soft, brioche alike swirl bread, filled with aromatic basil pesto and sweet, crisp corn kernels.
You can use store bough pesto for this recipe but fresh, home made pesto will definitely be more aromatic and flavorful.
I used home made, vegan pesto, made with basil, almonds, garlic, lemon juice, and nutritional yeast instead of parmesan cheese.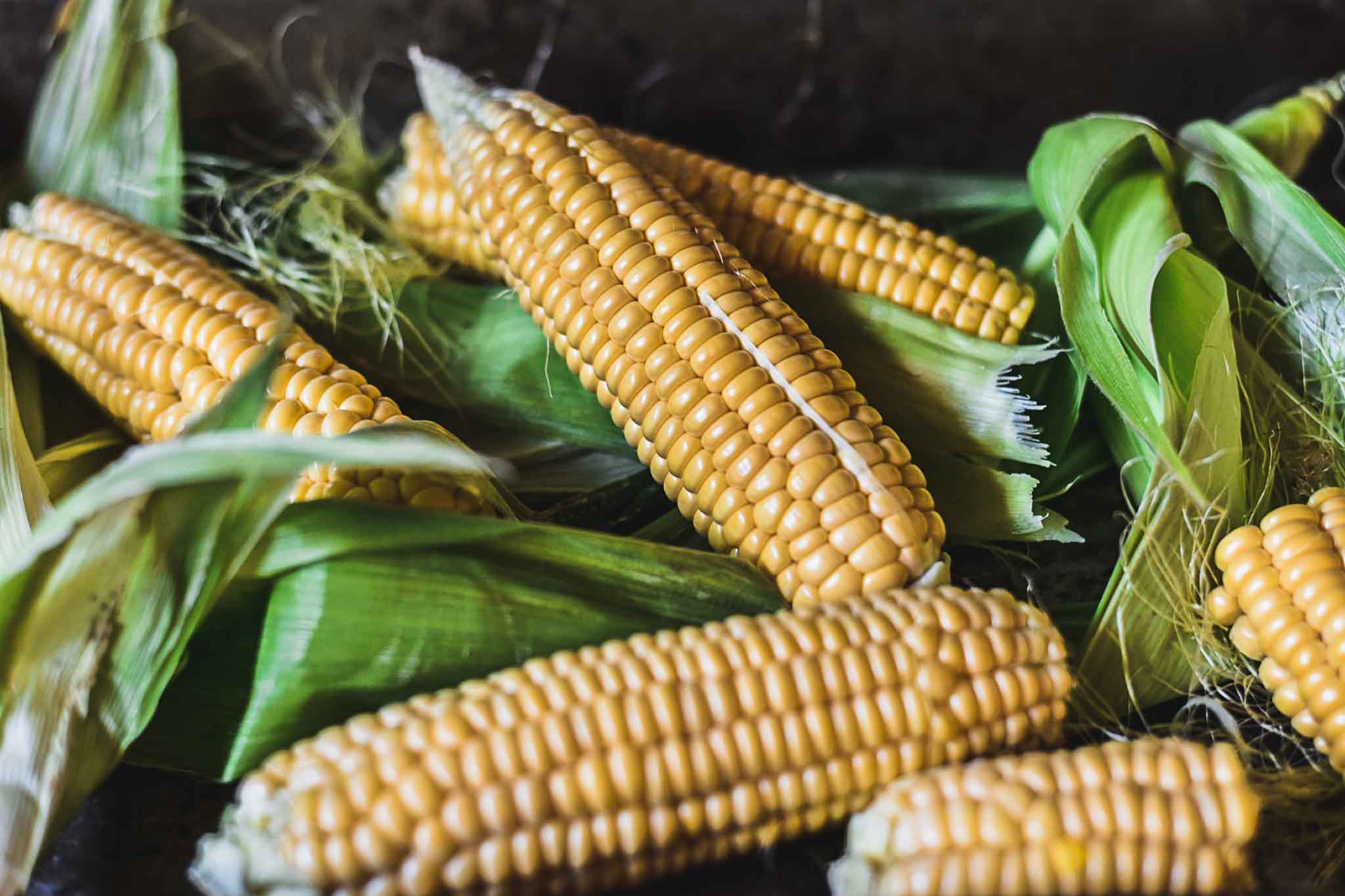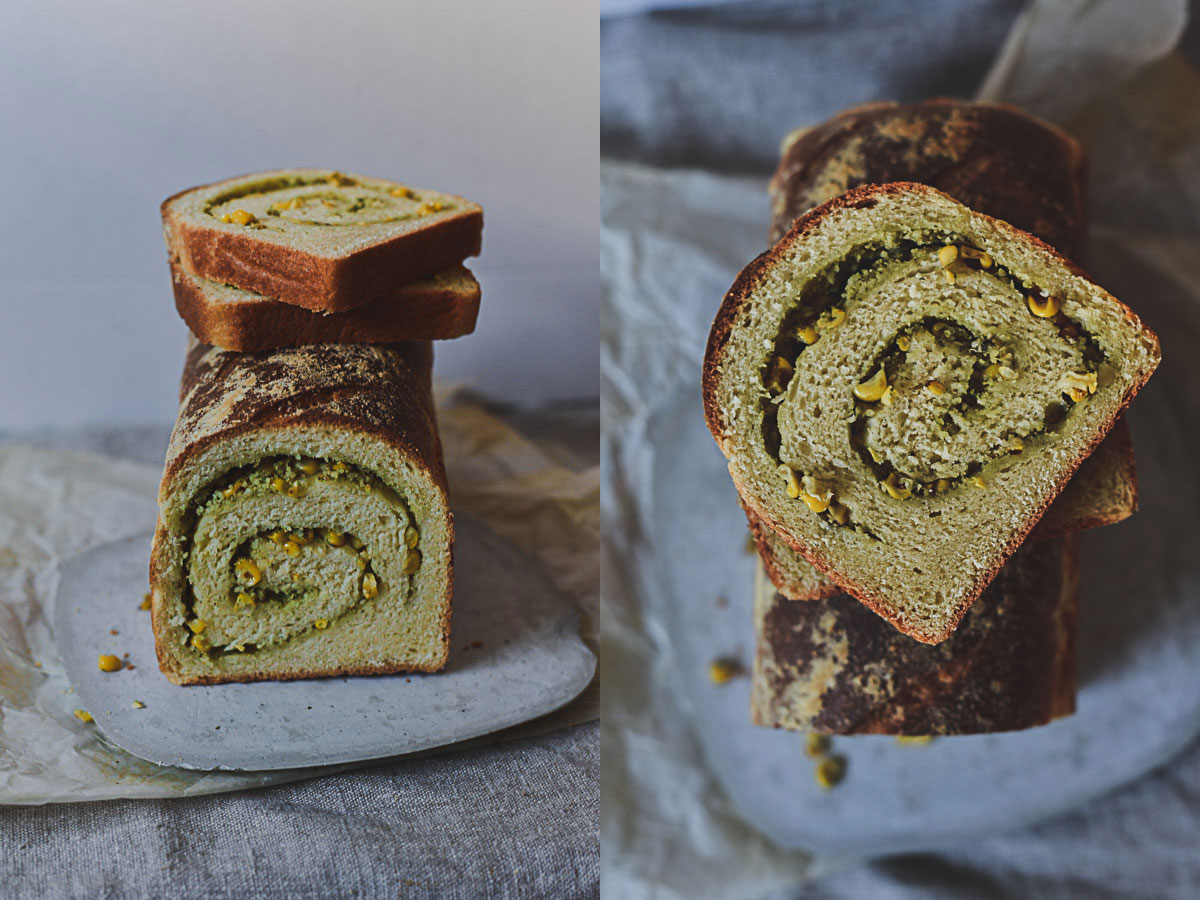 I will definitely try a sourdough version of this bread. Since I started baking with sourdough starters, I don't like bread made with baker's yeast anymore. The texture of the crumb and the crust and the smell is not the same as bread made with sourdough. Yes, you have to wait much longer, but it is so worth it!
This swirl bread is still super delicious! On its own or topped with fresh, or semi dried tomatoes.